4 Different Strengths of 100% Pure Black Seed Oil
Everyone reacts differently to black seed oil. We're the only company offering 4 different oil strengths, making it easy for you to safely add black seed oil to your health regimen. The strongest oil has 3.52% thymoquinone content.
Trusted And Recommended By Health Professionals
I feel good and I hope many more will use the Blessed seed Oil and benefit from it.
When I used it for the first time, as soon as I applied it, I felt relief! The oil cleared up the candida within a week, and my skin colour is back to normal! Imagine, all that suffering for 3 years, then a cure within a week – it is truly the blessed seed! I am a Nurse, and I now recommend it to my patients.
I have not found a herb that clears the lymphatics and intestines so clearly and in such a gentle way
Improve Your
Health— Naturally
From rashes, indigestion and even cancer, users worldwide are
reporting astonishing results from this potent, 100% natural
antioxidant and anti-inflammatory. Here are a few benefits you may experience:
6X More Effective Than Most
Other Brands
Black seed oil's unique healing capabilities are found in its essential oils, which can vary from 0.3% to 6.3%. Most companies have an oil content of 1% or less. Our strongest oil contains a guaranteed essential oil content of up to 6.3%— over 6X more than most other brands.
Simply put, our black seed oils are the strongest available in the world.

High Quality Seeds
High quality oils begin with high quality seeds.
We source our seeds from Bangladesh, Ethiopia, Turkey, Egypt or India.

Chemical-Free
Using chemicals to extract oils makes the oil taste awful. We never use chemicals.
Careful Bottling
We bottle our oils immediately in amber glass to keep temperature down and light out. This retains the oil's potency.

Cold-Pressed
Excessive heat destroys the oil's healing compounds. We cold-press our seeds at a maximum of 40 degrees celcius.

Slow-Pressed
Slower-pressed seeds retain more healing compounds.That's why we press our seeds as slow as possible.
Over 500's Of Satisfied Customers
I have passed on to many people who are now are your new customers. I have posted your site for people to purchase for what ever reason. I am hoping they enjoy your products as much as my husband and I do. I will keep passing on your product as much as people need. Thank you for such a great product. Theresa. I have been purchasing from your company for a few years. Will keep purchasing.
I am 66 years old and have been plagued with Psoriasis since I was 14 years old . After taking a daily dose of Black seed oil for 6 months I am now completely free of this awful disease. Thank you so much for your product.
I use it for asthma, I found that the "strong" oil works much better that the oil I was using from the other companies in USA. I discovered black seed oil only 4 months ago as I was looking for a natural treatment for asthma because the steroid drugs do not work well for me, or at least well enough to justify the expense and the side effects of using steroids for long term is not good.
I use the oil to lower blood pressure and blood sugar. I was recently diagnosed type 2 diabetes and refuse to take the 'conventional' drugs. Blood pressure is now within acceptable range and glucose levels have improved. Thank you for your excellent service.
Who We Are
Founded in 2002, The Blessed Seed has been helping individuals improve their health through the healing magic contained in Nigella Sativa— or black seed.
Frustrated with medication after medication, many of our customers discover black seed as a healing alternative— and with great results. We've dedicated ourselves to bringing you an alternative source of healing that's potentially better, faster, safer and cheaper than traditional over-the-counter medicines.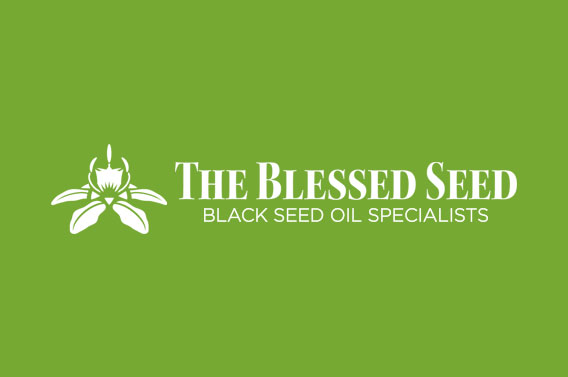 Experience The Strongest Black Seed Oil In
The World –
Get 10% Off Your First Order
Ready to Experience the Healing Magic of Black Seed Oil? Enter Your Email Below and
Get 10% Off Your First Order!